Specifications
All parts 3D printed from PETG material, UV resistent and water proof.
LHCP Variant
RHCP Variant
Radiating Element
3 turn left handed helix,
3.5mm copper wire
7 turn right handed helix,
3.5mm copper wire
Reception configuration
Consumer type satellite dish
Direct reception
Mounting Option
Mounts in standard 40mm LNB clamp
(for offset dishes)
Universal mounting via 3 M4 bolts
(for prime focus dishes)
Universal mounting via 3 M4 bolts
Dimensions
Length: 186mm, Diameter: 180mm
Length: 374mm, Diameter: 180mm
Connector
N-type
N-type
Applications
Reception of geostationary satellite services, e.g.
Inmarsat, Iridium, digital telephony / data, digital weather pictures
Reception of geostationary and LEO satellites when mounted to el/az-rotor
Availability
nolle.engineering (webshop)
nolle.engineering (webshop)
RF Performance
LHCP, 3 windings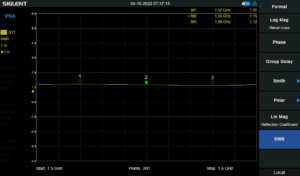 RHCP, 7 windings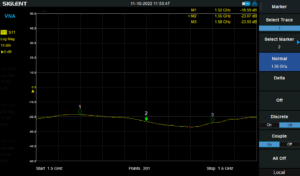 Concept Renderings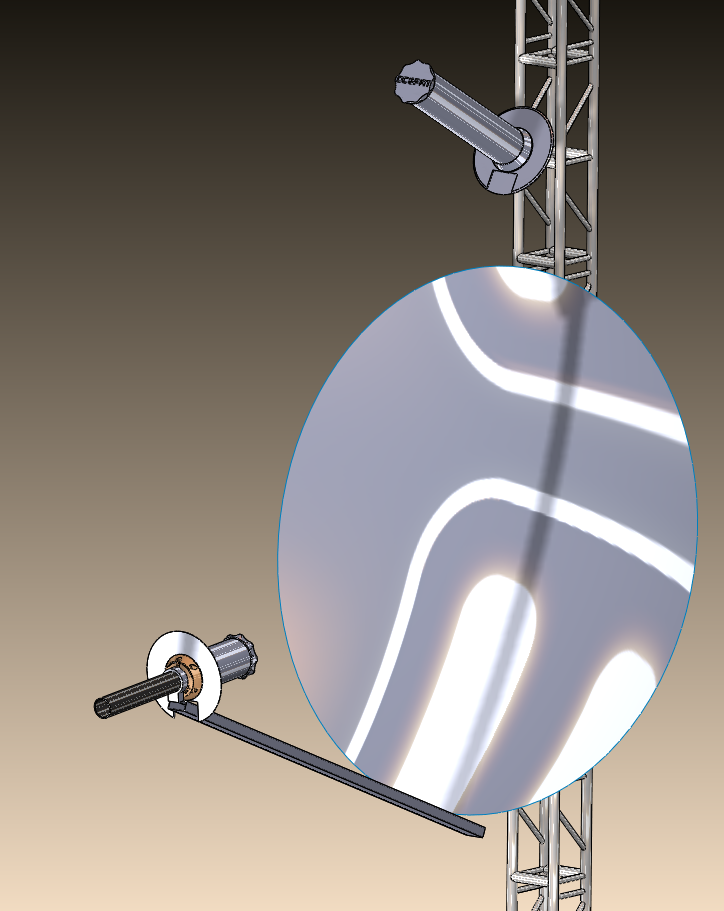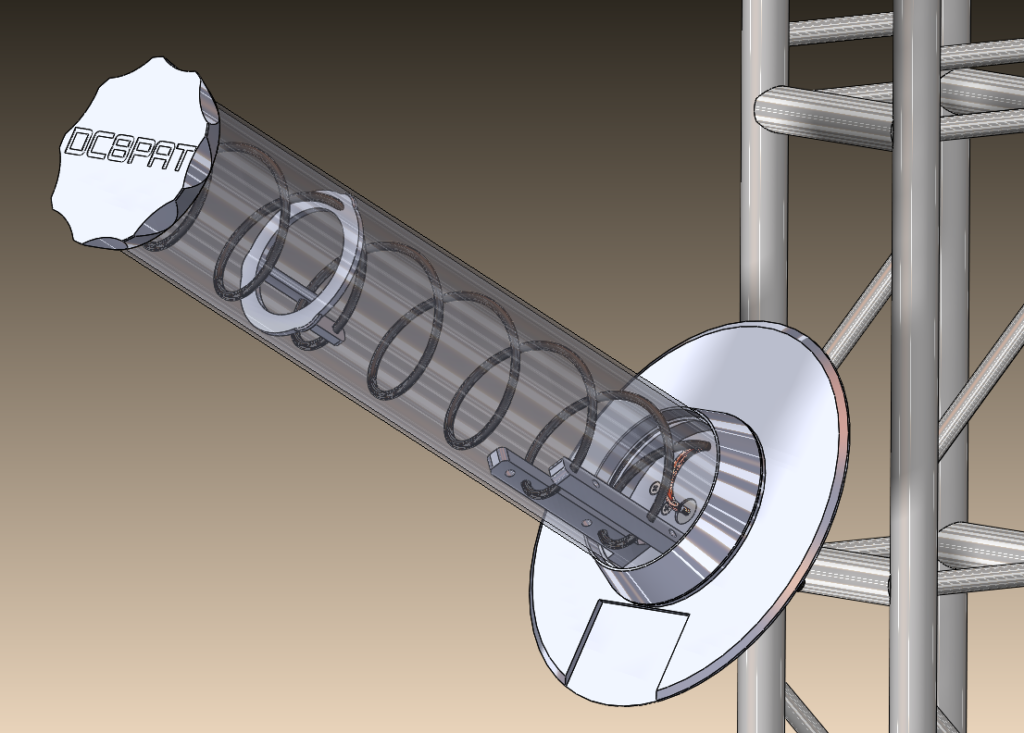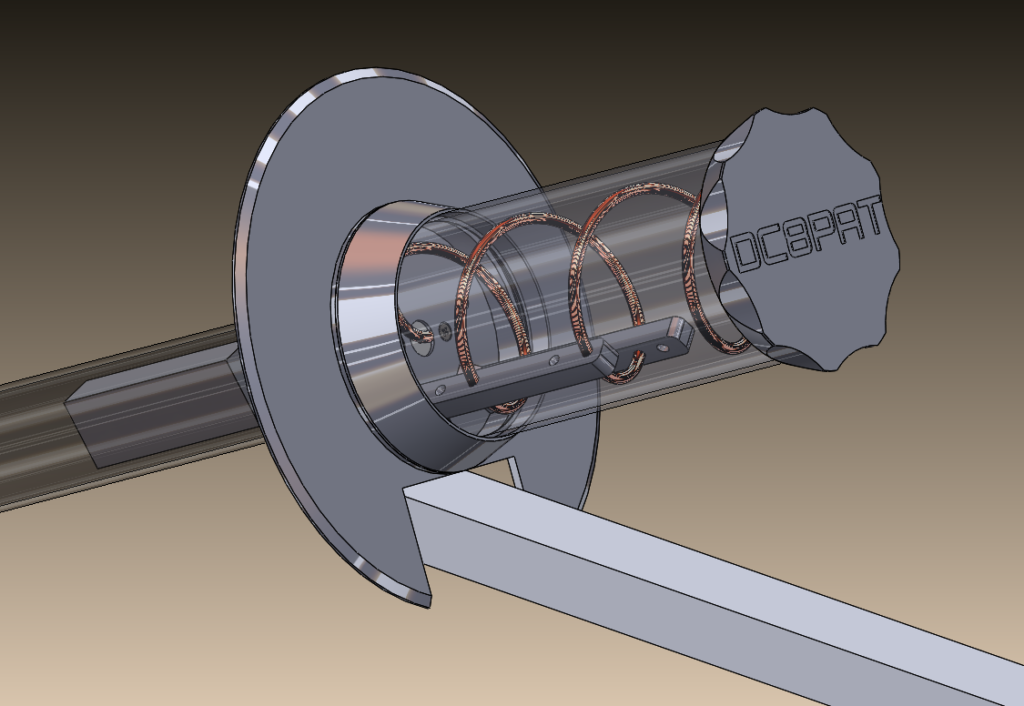 RHCP Prototype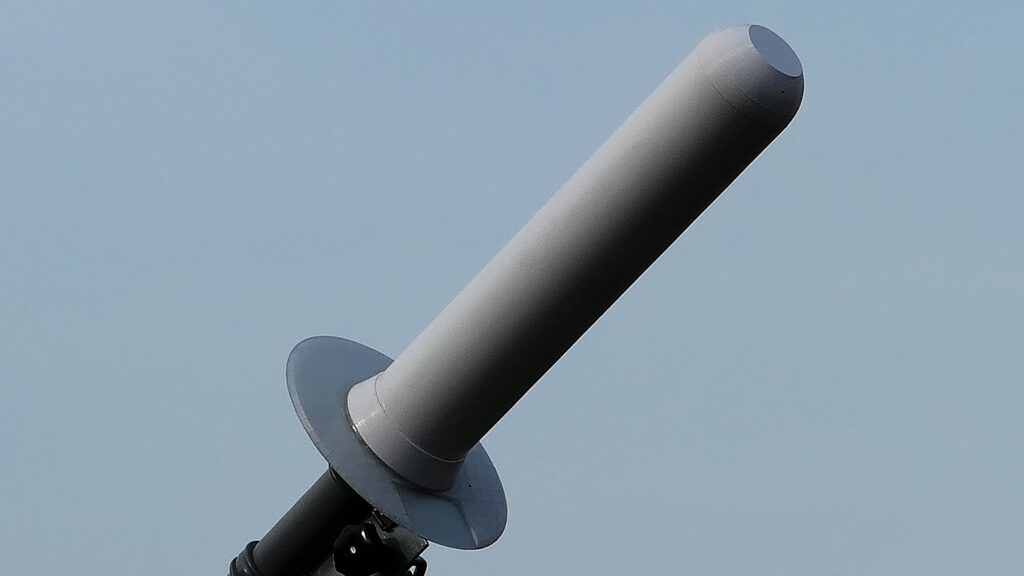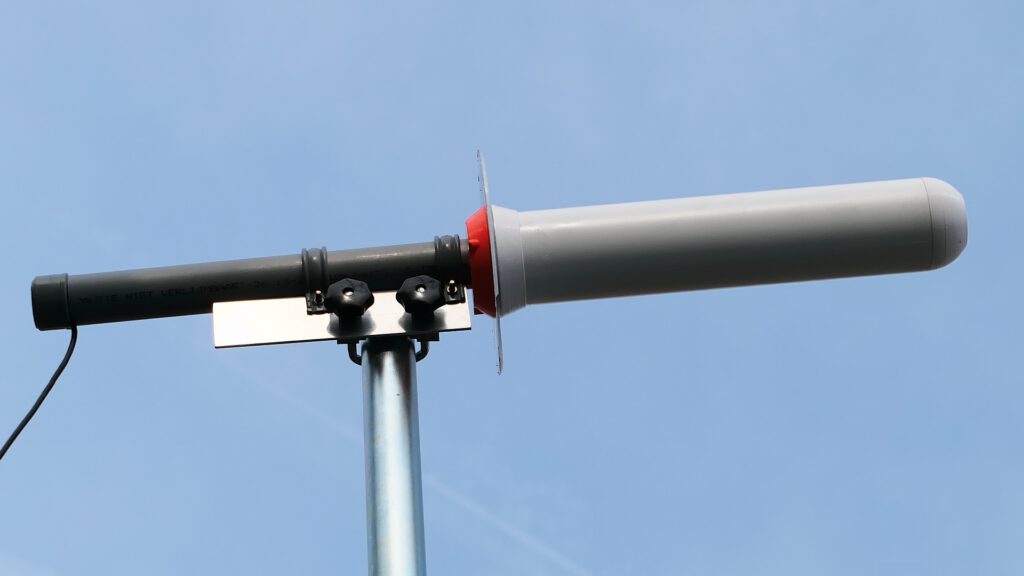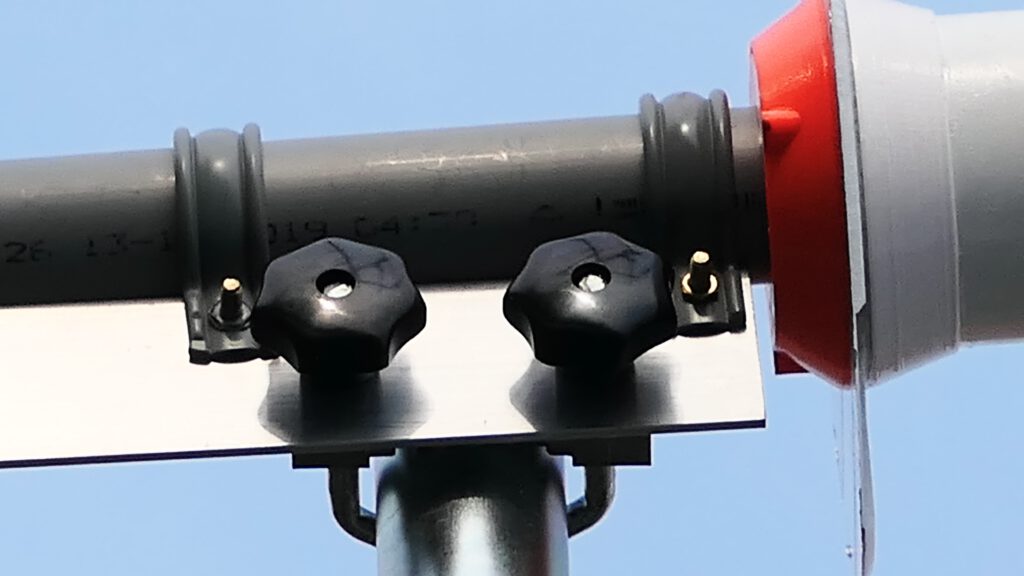 LHCP Prototype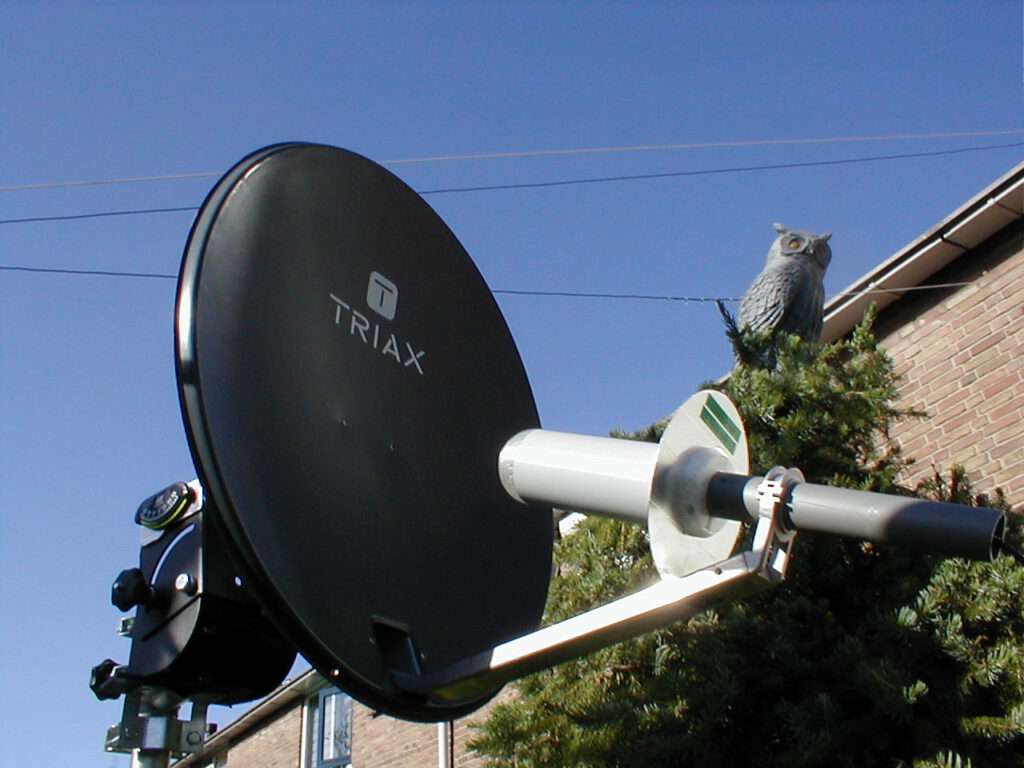 Use Case
Architecture
See below an example on how to setup your L-Band receiver station. Signal is filter, amplified and digitized by software defined radio then provided to software receiver running on your local PC.
Filtering is optional, it might be necessary depending on your local RF environment (Wifi, LTE presense).

Components
Components
Description
Source
(incl. 3rd party and affiliate links)
L-Band Antenna
LHCP or RHCP as per your preferences
nolle.engineering (coming soon)
N-Type to SMA adapter
Adapter from antenna to filter / LNA (N male to SMA male)
Bandpass Filter
Blocking any interference from Wifi, LTE etc. improving signal strength
GPIO LABS 1525 to 1559 MHz Bandpass Filter

LNA (bias tee)

Low Noise Amplifier (LNA) and Saw Filter Module

1542MHz centre frequency

Powered via SMA output, requires SDR with bias-T.

LNA

Low Noise Amplifier (LNA) and Saw Filter Module

1542MHz centre frequency

Powered via micro USB 5V

SDR (bias tee)
Software Defined Radio, including bias-T required to power LNA
SMA Interconnects
SMA male to SMA male connecting between components
SDR#
SDR Software
https://airspy.com/download/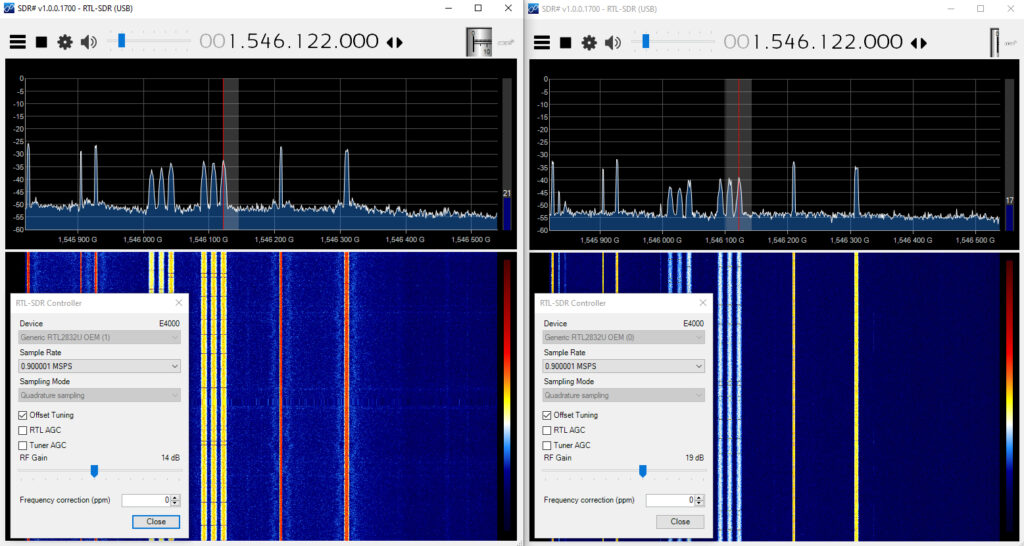 Left: 3-turn LHCP on 1.5m prime focus dish (click to enlarge) vs. Right: 7-turn RHCP (direct reception)
Decoder Software
A list of popular INMARSAT and others deconding software packages:
https://tekmanoid.com/egc
https://github.com/jontio/JAERO/releases
Web SDR Demo
23.10.2022: I am operating a live web SDR with the LHCP version on a 80cm offset dish. It is located at JN58UA and currently pointed towards Alphasat tuned to 1541.1 MHz with 2MHz bandwidth.
Click on the image to test the receiver. It is fully interactive: